4 tags
5 tags
4 tags
Silicon Valley Needs Houses →
I've read many, MANY articles since moving to San Francisco explaining why housing prices are on the rise and why real estate developers aren't able to create more affordable high-rises and apartment complexes.  At least this article explains why: Because zoning generally mandates low-density uses and because the California Environmental Quality Act perversely hyper-empowers NIMBYs...
4 tags
McDonald's Theory →
This article summarizes an interesting aspect of human nature I've noticed in many work settings: Projects start in different ways. Sometimes you're handed a formal brief. Sometimes you hear a rumor that something might be coming so you start thinking about it early. Other times you've been playing with an idea for months or years before sharing with your team. There's no defined process...
3 tags
Turning off Email Notifications
About a month ago, I decided to try an experiment and turn off email notifications on my phone and my laptop. I'd read a lot online about the benefits of turning off email notifications, but I was always afraid to try it for fear of missing something important. But after a month of this, I can safely say I'm not going back. My stress level has decreased, and my ability to focus has...
4 tags
1 tag
My wallet is obese.
If you know me and you haven't yet seen my wallet, it's because its increasing size has made it a little embarrassing to carry it around in public. In my college days, it wasn't so bad. I'd go out with friends for dinner and after a while of sitting on it, I'd move it to my front pocket to give my gluteus some much-needed relief. But that was college, things...
3 tags
Here's to you, 2013.
As I mentioned last year, I don't set out to make New Year's resolutions anymore. After 25 years, I've learned enough about myself to know that I can't be that easily motivated to spend a year sticking to a plan I made in a day. Instead, I find it's often a lot more productive to look back at the most meaningful experiences I had over the year, the experiences that...
"We've come a long way. Today we understand that a startup is a temporary..."
– Steve Blank Vision Vs. Hallucination - The Accelerators - WSJ (via fred-wilson)
4 tags
What Marissa Mayer is Doing Right
Creating a successful business is hard. Scaling that business to the size of a company like Yahoo! is even harder. But bringing Yahoo! back into the mainstream after everything it's been through could considered impossible. There's just so much to fix. It would be easy for a new CEO to come in and begin cutting failing products, cutting unnecessary operating expense (e.g. employee...
3 tags
Apple pulls their 'Genius' ads →
I think it goes without saying that I think this is a good call.
5 tags
5 tags
2 tags
How I make time to learn Chinese
Over the past two years or so, I've been learning Chinese on and off using various methods of adult learning. I tried Rosetta Stone, I tried buying a textbook with CDs and teaching myself, and I even signed up for a class. I was definitely picking up some of the basics, but I was doing so at a painfully slow rate. In late January of this year after about 18 months of bouncing around between...
The Shoflow Team Blog: Where to watch your... →
shoflow: Whether online or on TV, there are no shortage of places to watch your favorite shows. For the Shoflow Team, it seems like we're often taking advantage of all of them. This is why we're super excited to announce the introduction of "where to watch," the easiest way for you to see where your…
3 tags
"I'm sometimes called a serial entrepreneur, but that's only because, before..."
– Mark Pincus, CEO of Zynga
5 tags
Growth vs. Security: Facebook vs. Microsoft? →
Interesting quote from Reuters today… No further comment of course. :) "At the end of the day, if you have a small amount of money that you are in a position to lose a chunk of it and you want to speculate on Facebook, go ahead," he added. "But don't use money that you really need to save to do it. I would put it in Microsoft, which is dirt cheap right...
5 tags
"We don't build services to make money; we make money to build better services."
– Mark Zuckerberg, Facebook's S-1 Letter Totally inspirational read that lays out a super motivating way to think about business, that reminds me of Jeff Bezos' approach in a lot of ways.
"The company, if built correctly, will be more important than any single product..."
– Fred Wilson - AVC (via kirklove)
3 tags
Why Seattle is Awesome →
I present this brilliant and hilarious photo tour of why Seattle is great with no further comment other than thanks to Andy for sharing!
6 tags
Here's to Another Great Year
It'd be a bit of an understatement for me to say that I'm looking forward to what 2012 has in store, mostly because I've had such an amazing 2011. I know I've said this about years past—and I tend to be a pretty overenthusiastic person in general—but as I look back on 2011, it's really easy to say that it has objectively been the best year of my life thus far. Too...
11 tags
10 tags
16 tags
7 tags
5 tags
2 tags
1 tag
"Are you in sitting on the couch drinking tea kind of labor or screaming, blood..."
– Michael Arrington, hilarious.
1 tag
"Start by picking a hard problem, and then at every decision point, take the..."
– Paul Graham, How to Make Wealth
4 tags
3 tags
3 tags
"We underestimated the appeal of the single Web site and a single service. We..."
– Netflix Spokesman (NY Times) Wow… How can you underestimate that? I think the first comment on Hacker News has it right: Netflix had a solid subscriber base who was complacent with paying $15-20 per month without using the service, and they actually convinced a significant portion of that...
1 tag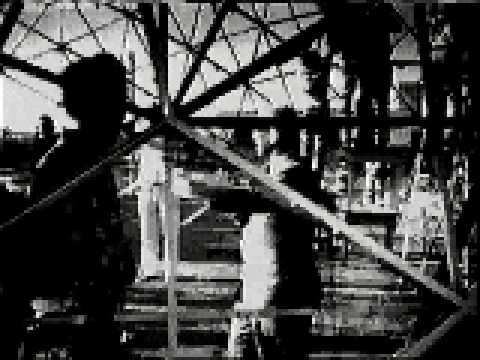 5 tags
Djokovic Mows Down Nadal To Win U.S. Open →
parislemon: It's amazing that over the past few years the discussions have evolved from whether Federer is the best ever, to whether Nadal will be the best ever, to now whether Djokovic may eventually be the best ever. These are three of the best players ever and they've come back-to-back-to-back.
3 tags
5 tags
4 tags